Gallery 42 Exhibition and Sale
Opening December 8th
6 PM - 8 PM
Exhibit and Sale runs through January
Gallery 42 invites you to a special event featuring a Private Collection Exhibition and Sale of artworks by American and Indian artists. This is a rare opportunity to view and purchase original pieces from talented and diverse creators. The event will take place on December 8th 2023, from 6:00 PM to 8:00 PM, at Gallery 42, located at 105 East Main St, Mason, OH 45040. Don't miss this chance to enrich your art collection and support the artists.
FEATURED ARTIST
Chandan Pramanik

Chandan Pramanik is a respected watercolor artist hailing from New Delhi, India. He attended the Indian College of Arts and Draftsmanship in Calcutta, and has gone on to show across the country, garnering several awards and a devout following.

Patrick Romelli

Romelli is a commercial illustrator who turned to oil painting to express his emotions. He is an Impressionist painter who uses light to create the sense of his subjects. He paints scenes from Cincinnati and Italy that he loves.

Bijendra Pratap

Bijendra is an Indian artist and teacher based in Kanpur. He started exploring art as a child and studied at Banaras Hindu University. He has shown his work in India and the US and won several awards.

Chuck Marshall

Chuck Marshall is a native Ohio artist who loves nature and art. He studied in Cincinnati and California. He has participated and won awards in many national plein air events, and is a member of several art societies. His work has been published in various magazines and can be seen in galleries in Ohio and Massachusetts.

Pintu Sengupta

Pintu Sengupta is an award-winning watercolorist from New Delhi, India.
He studied at the Indian College of Arts & Draftsmanship and
completed an additional program at the Ramakrishna Mission Institute of
Culture. Since 2005, he has successfully exhibited across India and the
United States, establishing collectors internationally.

Larry Rudolech

Larry is a skilled artist who started painting at the Boys Club in Madison, IN, under the guidance of Lou Knoble. He has joined several art societies and achieved signature status in two of them. He specializes in impressionist and plein air painting.

Ann Jenemann

Ann Jenemann is a landscape painter from the United States. She received a degree in drawing and painting from the University of Cincinnati and began showing her paintings in galleries immediately after graduating. Her representational style stems from her admiration of California Impressionist paintings. She paints small studies on site and then completes larger finished pieces in her studio.

Paul Loehle

Paul Loehle is a Cincinnati-based artist who received his MFA in Painting from the University of Cincinnati in 2009 and his MA – Art Education in 2011. His work has always been heavily influenced by painterly realism and the human figure, and his current body of work explores the relationship of traditional media and methods to the ephemeral worlds of amateur digital photography and social networking phenomena like Facebook.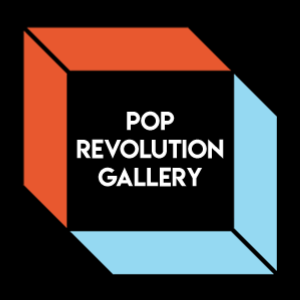 CUSTOM FRAMING
Don't let your new artwork go unnoticed. Give it the perfect finishing touch with custom framing from Pop Revolution.
LEARN MORE